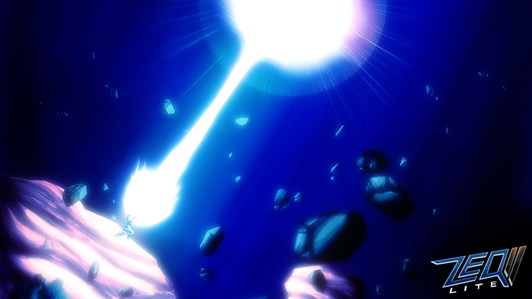 The ZEQ2-lite Original Soundtrack is now available for download as separate component from the game.  Those of you who have participated in the development process or the public beta 1 experiment should be familiar with these tracks as they are an integral part of the (incomplete) project's experience.
All 45+ tracks done (so far) for ZEQ2-lite have been crafted with love and hand-created by our two talented musicians, Circlerun (Aaron Talbert) and Lycium (Harry Gochi).  They are primarily based on Bruce Faulconer original series themes, but also debut original tracks done in a similar styling as well.  It's important to note that these are direct in-game representations of the tracks and thus may be quite short or feature abrupt transitions/ending due to how the game's transitional and dynamic music system functions.
You can get the Saga One and Saga Two ZEQ2-lite soundtrack albums by clicking on the supplied links below.  If enough interest is garnered from their release, a special remastered set of tracks designed for out-of-game listening experiences may come about.
Saga One :
Zip Download
Youtube Playlist 
Saga Two :
Zip Download
Youtube Playlist